ANDERSON FAMILY:
Anderson Family:
1. Alexander Symmers Moir Anderson (b. Feb. 4, 1890 in Cookney, Scotland, a hamlet of Aberdeen-d. Feb. 2, 1972) Onomea Sugar Plantation, Papaikou, Hawaii; factory superintendent; Naturalized citizen
2. Lola J. Anderson (b. Dec. 1, 1898 in Crowell, Texas-d. Jan. 29, 1960); wife of Alex Anderson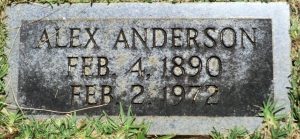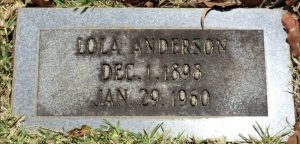 Others with the Anderson name but unrelated:
JAMES ANDERSON: Kimo? Mayor of Makawao?
1. James Anderson: (b. Aug. 1823 in Vermont-d. Dec. 18, 1901)
"In Memory of"; Aged 78 years; single
Immigration 1869
1900 census: Parents from Scotland; postmaster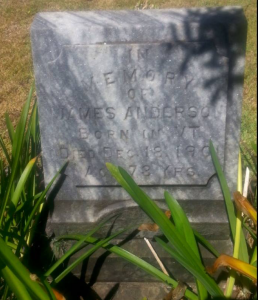 WILLIAM ANDERSON:
1. William Anderson (b. Feb. 4, 1881 Kirriemuir, Scotland-d. Oct. 31, 1902)
Aged 21 years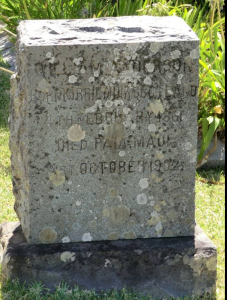 Anderson, John (b. 1840-d. 1934)
1930 census: From Sweden and living at the Fred Baldwin Home for the Aged