Memorial for the Military Veterans of Makawao Cemetery [Q-Z]

The purpose of these pages is to recognize the military veterans buried at Makawao Cemetery. These servicemen participated in the Civil War, the Hawaiian Rebellion, the Indian Wars, the Spanish American War, World War I, and World War II.
The veterans' posts are listed alphabetically by last name: [A-F], [G-P], and [Q-Z] (this page).
---
Rattray, David Couttie
(b. Dec. 1, 1890 in Kirriemuir, Angus, Scotland-d. Feb. 7, 1949)
Bookkeeper, cashier, and Notary Public  with H C & S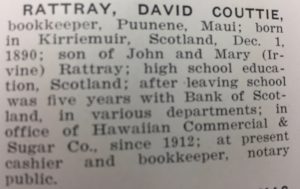 ---
Roach, Lawrence
Lawrence Roach (b. Jan. 21, 1887-d. July 22, 1962)
Hawaii: SGT. 3 TRPK; Calvary
World War 1
(Married to Rose Hocking Roach)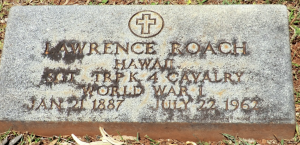 ---
Savage, Charles S.
Charles C. Savage (b. May 25, 1878-d. Sept. 29, 1947)
Pvt. 2 Oregon Infantry
Spanish-American War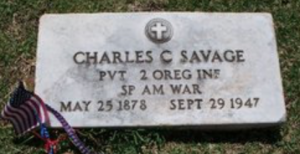 ---
Sowers, M. D., Joseph M.
Joseph Mark Sowers (June 23, 1893-March 26, 1939) aged 45 years
Washington (surgeon)
Pharmacist's Mate 1 Cl. USS Troy
U. S. Navy
military issue marker with Christian cross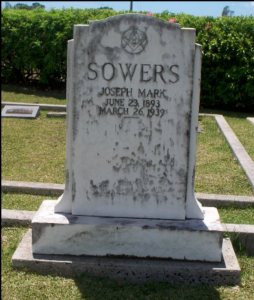 ---
Spalding, Andrew Thomson
Spalding, Andrew Thomson (b. Aug. 26, 1890-d. Sept. 4, 1967)
1913-1916 U. S. Army (obit.)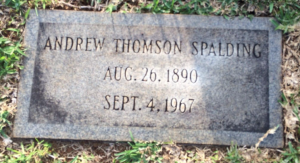 ---
Tolentino, Florentino (b. Feb. 13, 1913-d. Aug. 17, 1971)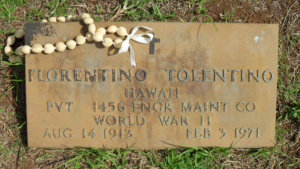 ---
Tollenaere, Lawrence Robert (b. Nov. 19, 1922-d. Apr.20, 2011)
Served in the U. S. Navy during World War II in the Pacific theater. He was a Beach Master for the invasion of Okinawa.

---
Turner, George T.
Pvt. George T. Turner (b.1868 in England -Feb. 11, 1939)
U S Marine Corps during the Hawaiian Rebellion
enlisted Sept. 21, 1891; discharged Sept. 26, 1896
1903-1906 Hawaiian National Guard; Sgt.
wife buried near; lodger at Fred C. Baldwin Home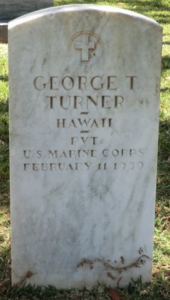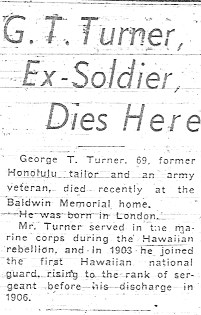 ---
Venhuizen, John
John VenHuizen (b. Oct. 13, 1873-d. Mar. 21, 1953)
Co D; 8 California Infantry
Spanish- American War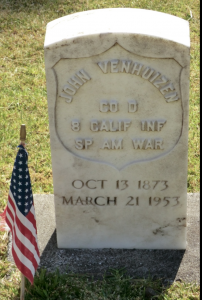 ---
Walker, Ward Dickinson  (b. Feb. 1, 1895 in California-d. Apr. 6, 1949)
Epitaph: Sursum corda or "Lift Up Your Hearts" / Preface of the Eucharistic Prayer
1910 U S Census: age 15 with six siblings; parents are Edgar and Maybelle Walker
1940  U S Census: assistant manager of H C & S sugar plantation
1930 U S Census: wife, Mary C. Freeman and four children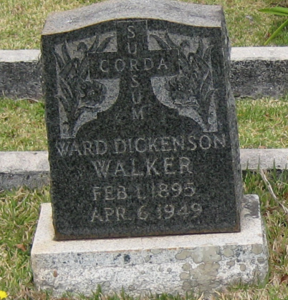 ---
Williams, Roger
Capt. Roger Williams ( -d. Mar. 14, 1958)
California; Quartermaster Res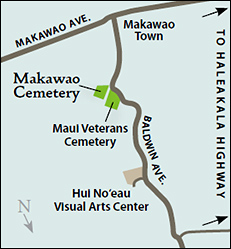 Plots are available for purchase in many sizes and family plots can be customized.
Please visit our grounds.
You are welcome anytime.
1-808-878-8338
Please Consider a Donation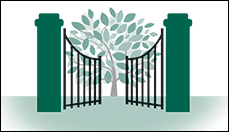 Your contribution to the Makawao Cemetery will enable it to continue to meet its mission by providing exceptional perpetual care of the grounds for the many individuals and families that lie within its borders as well as for those to come.
We are a 501(c)(13) Charity
Testimonials
"I was looking for a plot for myself, so my kids wouldn't be burdened with that. I told my dad I was thinking about Makawao Cemetery. It's beautiful, well-kept, and it's upcountry, where I've lived all my life. My dad said, 'Nice sentiment, but that's for important people.' Well, the Cemetery superintendent came to the house with all the paperwork, and I picked a plot next to a yellow lehua tree."
— CB